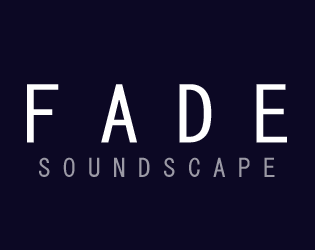 Fade (Soundscape)
ArtUP Interactive Jam (2016) - Fade

Mobile Browser Game

Fade is an interactive soundscape which can be explored via the tilt controls and touchscreen of a mobile device.
Our original concept was to create a game which could be played without the need for visuals, which many games rely on. As a result, we decided to make Fade's visuals very basic, and instead focused our attention on the audio aspect of the game.
Moving forward, this idea could be developed into a virtual-reality style game, based solely on audio and tactile feedback (such as vibration of the phone or gamepad). It would also be interesting to develop interaction between the game and the environment it is being played in, as well as looking into making games which are accessible to people with visual impairments and other disabilities.
This collaborative project was made during ArtUP Interactive Jam 2016

Programming:

Sound Design: